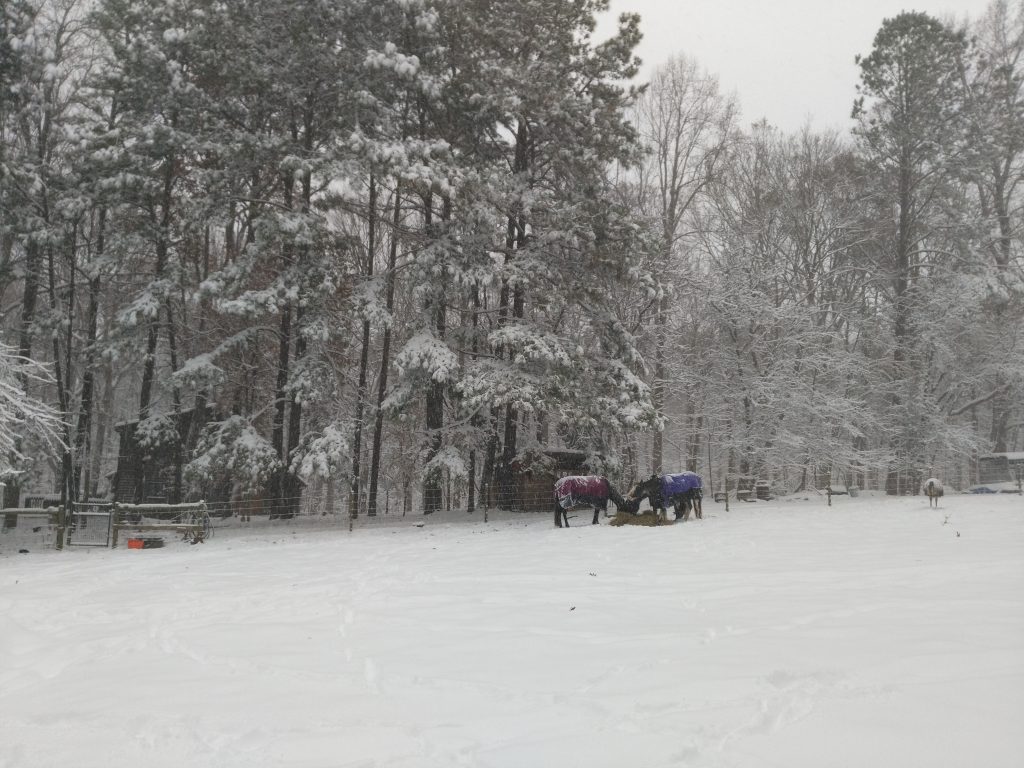 We had a relatively early snow day this year on Dec. 09 with 8 inches of snow (20 cm) over 12 hours. With my 11foot8 camera footage I created a nice time-lapse of the snow "storm.".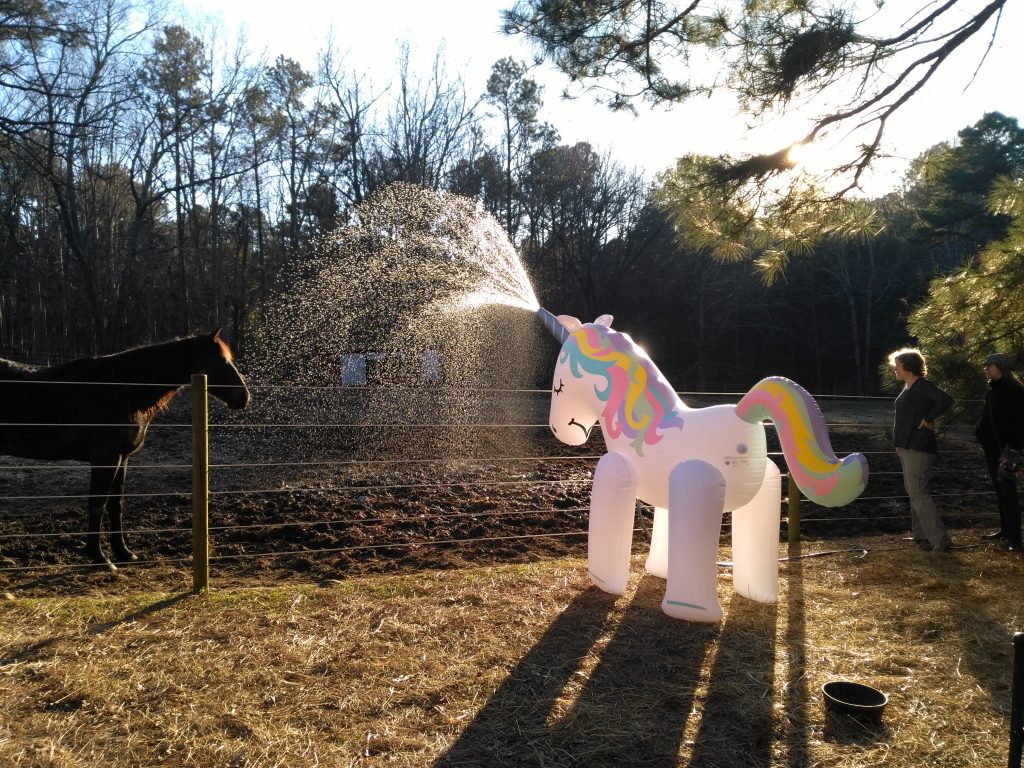 For Christmas, the weather was nice and so Julia got to try out the inflatable "Ginormous Rainbow Unicorn Sprinkler" she got from Santa :)
The horses were a bit puzzled by their odd new pasture buddy, but seemed to be into the waterplay.