Photos from our week in the Virginia Mountains. Open the post and click on a photo to start the gallery.
Urlaubsphotos! Hier öffnen und dann auf ein Photo klicken um die Gallerie zu starten.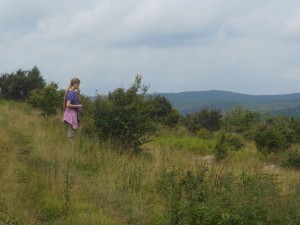 Grayson Highlands State Park
Julia shot some nice photos of the Cabin Creek at Grayson Highlands:
We stayed at Peggy's Cabin above the New River.