(DEUTSCH)    This winter has been a bit of a rollercoaster here in Central North Carolina, with temperatures in the 50s and 60s one day and then well below freezing the next. Earlier this week was a good example: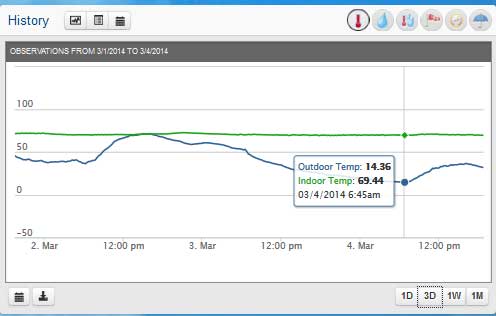 On Sunday, we hit 71°F (21°C) and for the next 40 hours temperatures went straight down. At sunrise on Tuesday, we recorded the lowest temperature at 14°F (-10°C). After that, temperatures went back into the 40s.
Last weekend we saw the first tics and mosquitoes out, too, after we had taken the horses out to Hill Forest. Hopefully, the subsequent chill put a lid on the bugs for a little bit longer.
Wetter Achterbahn
Hier in North Carolina hatten wir eine richtige Wetter Achterbahn diesen Winter; mal 15 – 20 Grad, mal bis auf minus 13 runter. Diese Woche war keine Ausnahme: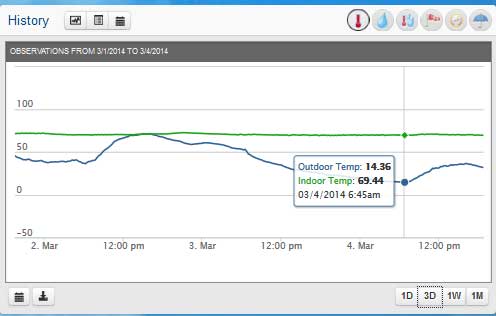 Letzten Sonntag hatten wir am Nachmittag 21°C und danach fielen die Temperaturen über 40 Stunden steil ab bis auf -10°C am Dienstag Morgen bei Sonnenaufgang. Danach gings wieder rauf auf über 5 Grad.
Letztes Wochenende sahen wir auch schon unsere ersten Zecken und Stechmücken, nachdem wir mit den Pferden im Wald waren. Na ja – vielleich hält der Kälteeinbruch die Insekten dann wenigstens noch ein bischen in Schach.