Last month I moved out of my office in the Brightleaf Square South building, an old tobacco warehouse from 1904 that had been restored and converted to retail and offices in the 1980s. I had had an office in that building since I started working at Duke in 2002 – so for 20 years. At the time, this was one of the busiest entertainment districts in Durham with restaurants and bars, retail and public spaces. Satisfaction was there, which was one of Durham's most popular bars and pizza places, as well as a popular Greek restaurant, a Mexican restaurant and a bunch of stores.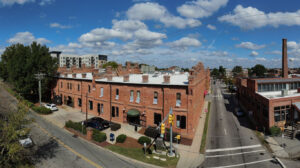 After downtown was revitalized, Brightleaf businesses really struggled to attract customers. Everyone wanted to hang out in the new, shiny bars and restaurants in downtown. The pandemic did in most of the remaining businesses, and last year the buildings were sold to a new owner. They also bought the Peabody Place complex across the street, which used to house Morgan Imports, a pizza place and Parker & Otis. They completely gutted that building and are in the process of remodeling. Brightleaf is also undergoing extensive remodeling. It'll be interesting to see if they can start attracting more customers to Brightleaf when they are done. I sure hope they can – it's a great space and should be a destination in Durham.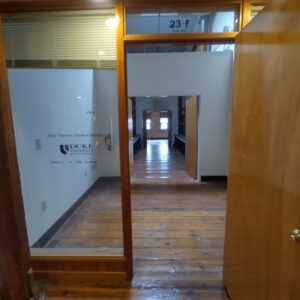 For the last 12 years, my office was a 3-room office suite, where I had a front office space, a server room with 2 larger work desks and a back office with 3 desks. Now it's all empty.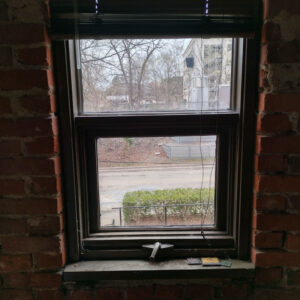 This is the view of the train tracks from my old office. Every time a freight train came rumbling down the tracks, the floor would shake because it is made out of large wooden beams.