2017 has been a year of transitions for us. Julia and I have started working as volunteers with a group of local political activists – the People's Alliance of Durham. We started going to the meetings as a reaction to the current political reality in this country and we are working in community organizing around economic equality issues, workforce development and racial equity.
Julia also started working as a barista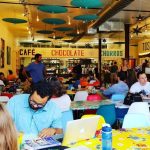 at Cocoa Cinnamon, a locally owned coffee shop with 3 locations in Durham, while she is also figuring out her next move regarding college. It's her first real job with real responsibilities, performance evaluations and a real paycheck. That experience has been a huge transition for her toward adulthood.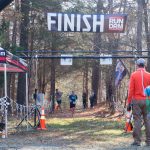 Laura is in her second year at her new job at the Life Skills Foundation and organized a trail marathon across Durham County together with one of her organization's board members and Bull City Running. The "Race Across Durham" was a fundraiser  for Life Skills and ended up raising over $40,000 for the non-profit.
Jacob is now a senior in High School and gearing up for a major transition towards adulthood in 2018. Last summer he did some work in technical documentation for a friend who is a programmer-entrepreneur. He did have some transitions in his romantic life this year, which was bit difficult for him. Jacob and I also started going to the YMCA downtown once a week to get more exercise. He likes the weight machines and I like swimming laps in the pool and the relaxing in the sauna a bit.
Myself, I started exploring tea more seriously – especially Pu'erh and Oolong teas. I had to cut back on the beers, due to stomach problems and teas are a whole new world of fun and interesting flavors. I have also started exploring the spiritual realm of existence more systematically after some interesting experiences dabbling with meditation. I am studying the teachings of the Buddha from a Theravada Thai Forest perspective, and mostly interpreted by disciples of the venerable Ajahn Chah. I am finding these teachings bring significant value to daily life. Meditating on the present moment and developing mindfulness and compassion on a daily basis has allowed peace and contentment to grow in every aspect of my life. This practice has already significantly improved my mental and physical well-being. So I will continue on that path.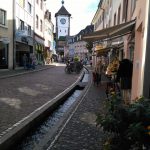 Last September, I traveled to Germany to visit family and friends. I had a wonderful time, even though the visit was quite fast-paced and not restful. But it was really good to see my parents and my sister, and to catch up with some friends from my school days.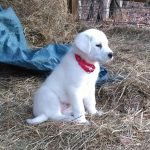 Toward the end of the year, 2017 had a bit of a surprise for me, as we decided to get a 7-week-old Great Pyrenees puppy. Her name is Patou, and she has been with us now for 2 weeks. She is really settling in here as the farm dog. The other critters are getting used to her and she is getting used to them. She and I have really bonded and we spent a LOT of time together during the holiday break. I am certain that seeing her grow up will be a fun and amazing experience – really looking forward to the journey.