A few weeks ago, my favorite bar in Durham – Dain's Place – celebrated their 10th anniversary. They had a big party on Jan. 29 and Dain presented me and two other regulars with our own, personal mugs.
V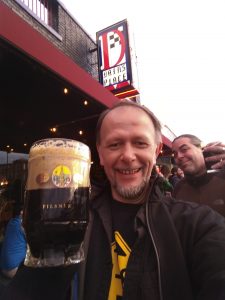 or ein paar Wochen feierten wir das 10. Jubiläum meiner Stammkneipe, Dains Place. Als Teil der Feier überreichte der Besitzer, Dain Phelan, mir und zwei anderen Stammkunden unsere persönlichen Biergläser. Meins hatte er von der Freiburger Brauerei Ganter bestellt. Natürlich hat das Glas damit auch ein zivilisieres Fassungsvermögen von 0.5 Liter (statt dem hier üblichen 14 Unzen/ 0.4 Liter) was mir jetzt einen gewissen Vorteil bringt :)
(üblicherweise wird das glas Ganz gefüllt)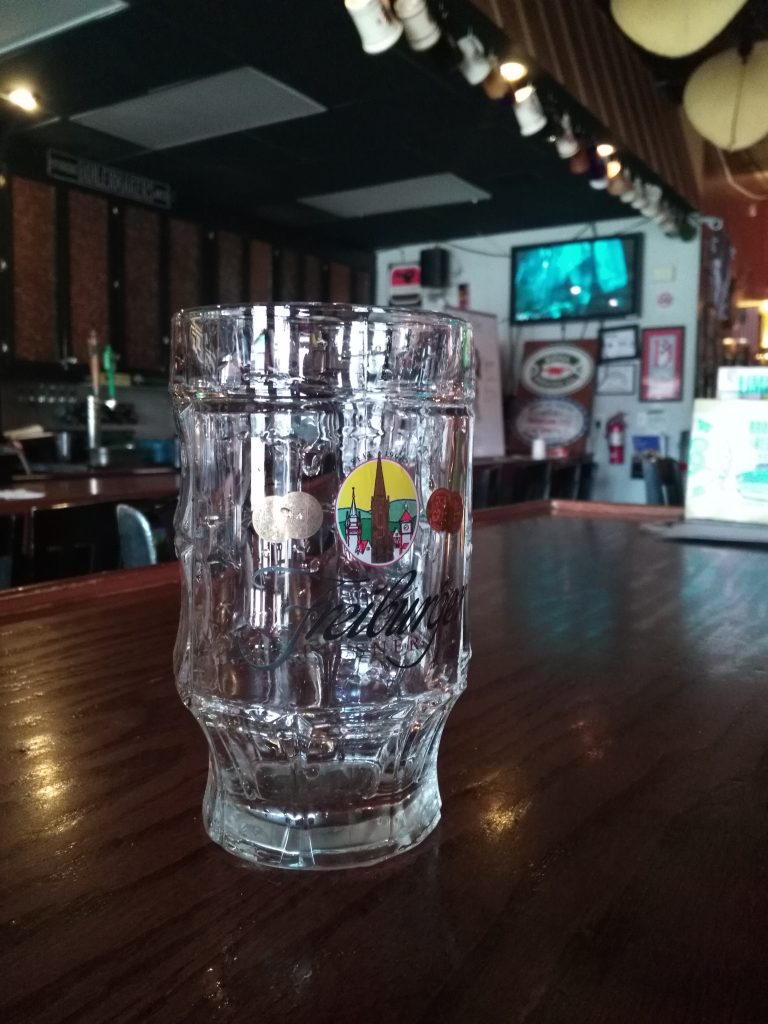 Das Glas: "Freiburger Pilsener"
Und die Vitrine mit Vorhängeschloß, wo das Glas auf mich wartet.