Speaking of collecting cars … this is not exactly competition for the Ingram Collection, but as of yesterday, I am proud owner of two W124 Diesel Mercedes Benz automobiles: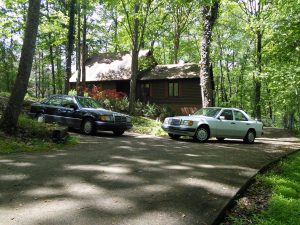 This is the new one: a 1992 300D with 241,174 miles (388.131 KM). That is slightly less mileage than my 1991 Benz had 9 years ago, when I bought her!
The '91 is over 320,000 miles now (514.990 KM) and still runs fine. She's a bit beat up after I got rear-ended last week. Julia drives this car most of the time right now, and Jacob will start learning on it soon. So I just took the insurance payout and bought Benz #2. Everything on the '91 works fine – the damage is just cosmetic. So I will wait until Jacob is done learning how to drive, and then I'll fix her up and re-paint her.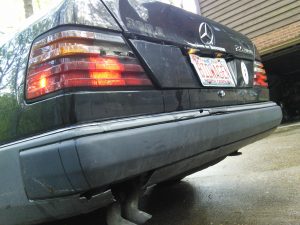 More photos below the fold …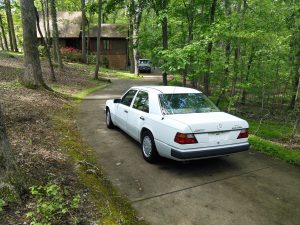 \