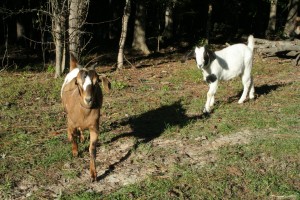 Let me introduce you to Sassy and Snoopy. They are our two female goats. The brown one is Sassy and the white one is Snoopy. Sassy was born March 10 and she is a Kiko/Spanish goat mix and her sister Snoopy was born March 18 and she is a Boer/Spanish goat mix. I bought them on Aug. 29 and on Aug 30 we presented Snoopy as a present at our neighbors' wedding.
Subsequently, we fixed up an old horse shelter on the neighbor's property and built a fence around it, as a habitat for the two goats. Our neighbor Nick built the gates, I set the fence posts, we ripped some pine logs for the fence boards. Then we bought a 100-foot roll of horse wire fencing and built the fence you can see in the photo below.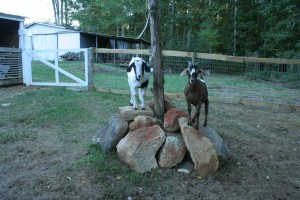 In the end we got a pretty fine and low-cost goat habitat out of this. The goats seem to like it just fine, although they also really like to go for walks around the neighborhood.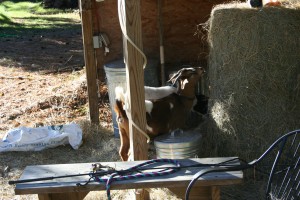 Goats in the hay shed
Sassy tries to climb the truck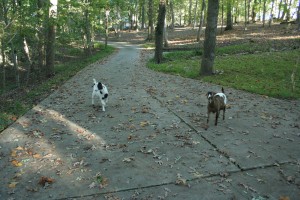 Goats in our driveway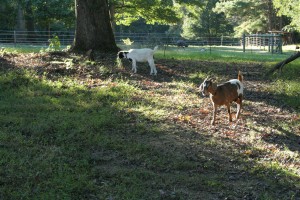 Goats in the pasture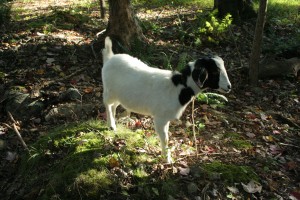 Snoopy in the woods
playing in their habitat