Last week, Laura and I returned to Paris for the first time in 20 years. Laura flew out during the previous week for work and I followed her on Saturday for a few days of fun in the City of Light. Saturday evening, we met with several folks from her work for a dinner cruise on the Seine. the Bateaux Parisiens cruises start right below the Eiffel Tower and someone was flying these cool, illuminated balloons that night.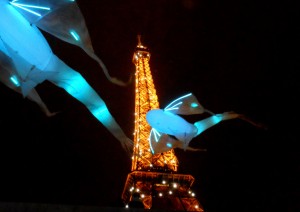 The cruise was fun and the food and drinks were very good. The ambiance of enjoying a nice, three-course meal while the vistas of Paris at night are slowly gliding by the windows is really remarkable. Highly recommended.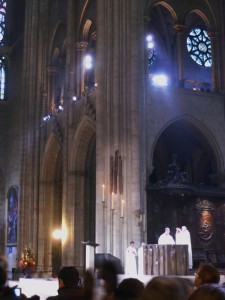 Sunday morning, we started out at our little Hotel on the Avenue de Wagram (just 3 blocks from the Arc de Triomphe) and took the metro to Les Halles and walked to the Île de la Cité to visit Notre Dame during the Gregorian Mass at 10 AM. After witnessing the "miracle of the transubstantiation," we climbed the 387 steps up to top the the Cathedral to enjoy a fantastic view across downtown Paris from the highest point of the oldest part of town.
I also took a bunch of up-close photos of the famous gargoyles that decorate this almost 780 year-old building.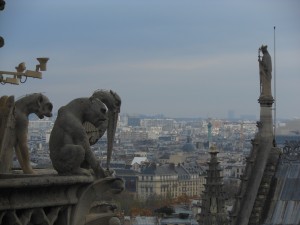 After that climb, we took a break and warmed ourselves at Aux Tours de Notre Dame – a touristy cafe across the street, over some French onion soup, coffee and a glass of Poire Williams.
Refreshed, we continued our exploration of Île de la Cité by visiting the Marché aux Fleurs, Sainte Chapelle and the Conciergerie.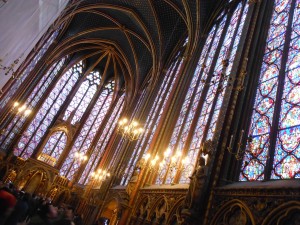 Later that evening, we crossed Pont Neuf again, and made our way to the Centre Pompidou to take a look at the world's second largest collection of modern and contemporary art at the Musée National d'Art Moderne. We just spent a couple of hours there, before they closed, and we did not even scratch the surface of that collection. Very cool place, but it really requires some time.
After that, we slowly made our way back along Rue de Rivoli, past the Louvre, Place de la Concorde to the Champs-Élysées, where a Christmas market was set up. We had a glass of hot wine and marveled at the super-tacky spectacle along the bustling Avenue.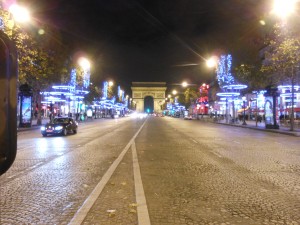 After that, we headed back to Place Etoile and Avenue Wagram, where we had a nice dinner at a Moroccan restaurant.
More photos below …
Notre Dame de Paris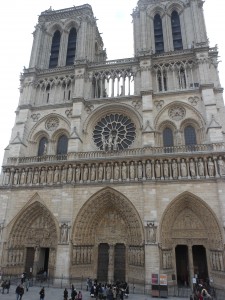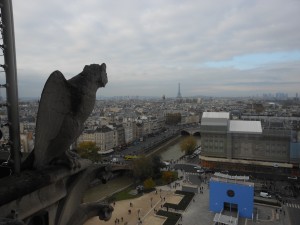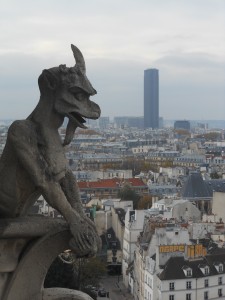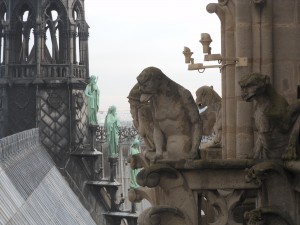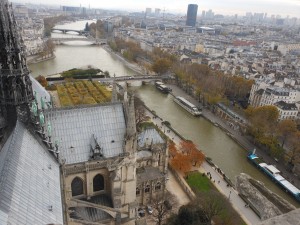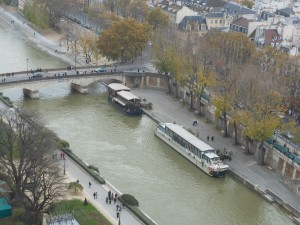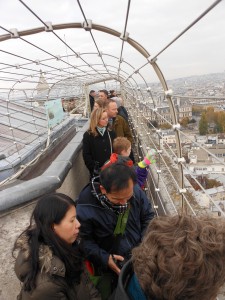 Sainte Chapelle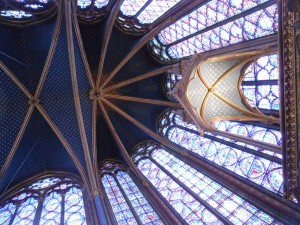 Christmas decorations on the Champs-Élysées