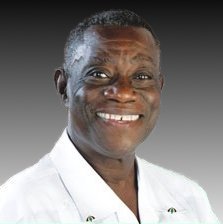 Ghana's President, John Atta Mills died today at age 68. Mills narrowly won the presidency in 2009 and was reportedly planning to run for a second term in December. According to the BBC, mills died of throat cancer.
John Dramani Mahama, his vice-president, has been sworn in as his replacement in a ceremony in the capital.
Our heartfelt condolences to the people of Ghana.