Winter came early and vigorously in December 2022, and then Spring popped in and out in January and February this year. Here is Patou enjoying spring weather in February. In fact, on Jan 2nd it was so nice I took my shoes off and went for a jog in the neighborhood, only to get attacked by a dog! The little shit bit me in the left hand and I had to go to the Urgent Care to get stitches. Good thing the dog was up-to-date on vaccines. The Sheriff's Department had a little chat with the owner about keeping their puppers better under control. Yet, a couple of weeks ago, the same dog chased Sassy around. However, the goat turned around and head-butted the dog. when I tried to get the dog to leave her alone, he started charging at me, too. Ugh! Now I am trying to get the owner to hire a dog trainer to prevent this dog from turning into a problem.
About a week after I got bitten by the dog, Laura's horse bucked her off during a ride in the woods! She landed on her back on a gravel road and hit the back of her head. Good thing she was wearing a good riding helmet! She was stunned, but otherwise OK. Julia called the emergency services, and they sent an ambulance. Laura was able to walk back to the road where they put her on a stretcher in the ambulance and took her to the hospital. At that point I arrived and was able to help Julia take the horses back home. When I got to the hospital, Laura had been thoroughly examined and after a while we finally got the OK for her to go home. She was sore for a while, but that was all. well, there is a reason we always wear a helmet when riding! And now we are also seriously looking into getting additional safety equipment, like an airbag vest, because those spinal injuries are no joke.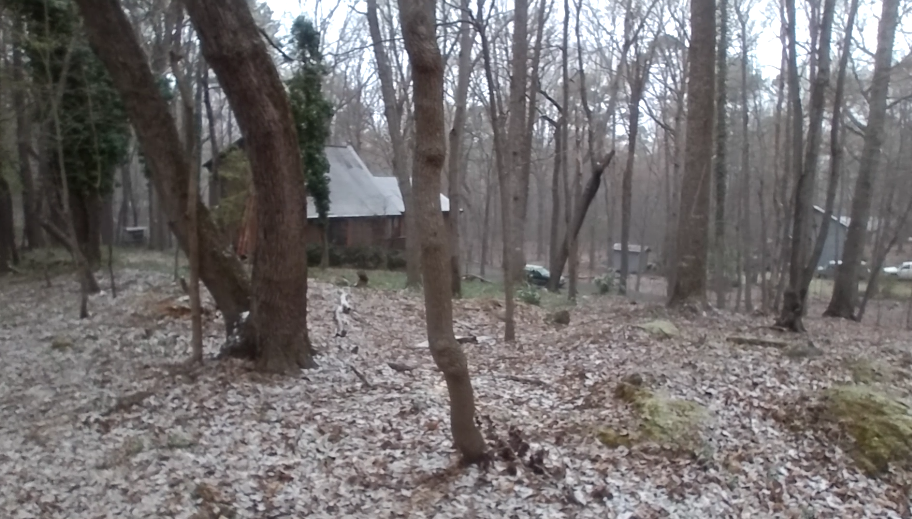 In March and now in early April, the weather has been all over the place – for us that meant temperatures from highs in the mid-80s (close to 30C) down to light frost and a bit of snow-dusting even and some intense spring Thunderstorms. There were nasty cold fronts sweeping across the country that caused several deadly tornado outbreaks in the Mid-west, and California has historic amounts of snow and rain. Overall, though, we had a mild winter, except for a couple of pretty cold (below 20°F/ minus 5°C) weeks around X-mas. During that time our 29-y-o Trane heat pump started making scary-sounding noises and kept tripping breakers and going to electric (=expensive) heating. So we decided that it's really time to retire the old, well used unit and get a new one.
Boy … the HVAC update was an interesting journey! We got 5 quotes from different companies, including from Maynor, who had been doing repairs and maintenance on our 2 heat pumps for a few years. But of those 5 quotes, only 2 companies actually sent someone on-site to see what we need, and only the Maynor sales rep did a proper load balance calculation to determine the correct size of the unit for your house. However, they also determined that there were some building code issues, which were confirmed by the other sales rep and then also by the home inspection folks. No idea how the builders got this mess to pass the inspection. Fixing this ended up doubling the cost of the heat pump replacement! But since the Maynor quote was also the lowest-cost quote for the HVAC work, we decided to hire them. We were getting ready to have the work done in early March, when Laura got herself a case of the COVID, and we had to postpone the work. We finally got heat pump installed, the required duct upgrades done at the end of March. Now we're getting ready to get a contractor to fix the other problem, which includes building a wall and installing a couple of doors. Then we'll be ready for the inspector later this month.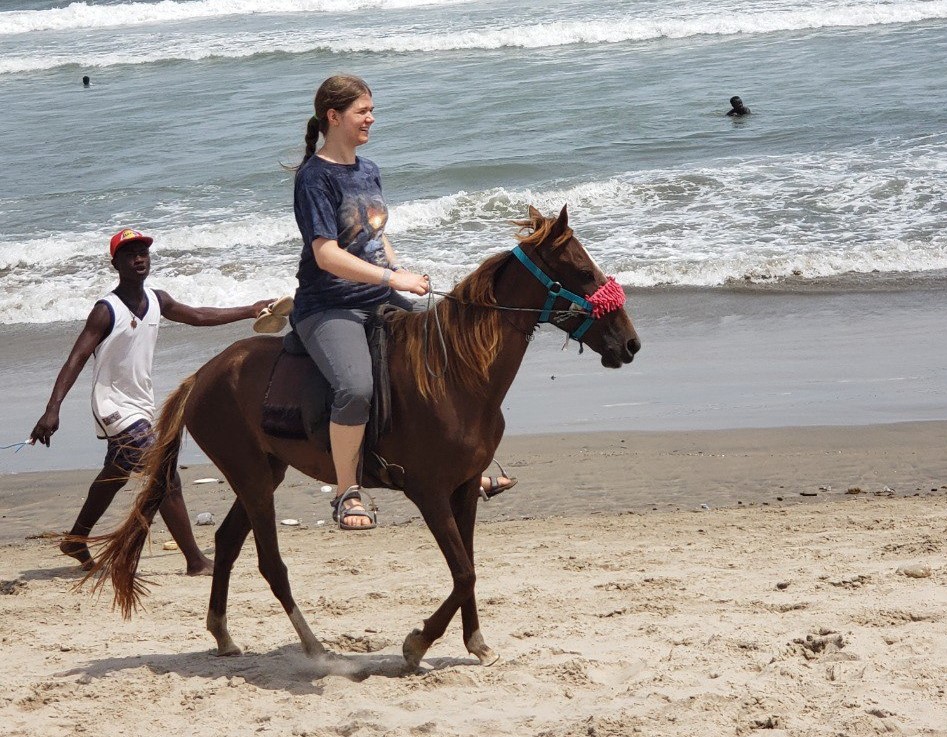 In mid-March, Julia also traveled to Ghana to visit Agbessi and Sandra, and to get a feel for what it's like to travel in an African country. She had planned this trip for several months, and everything was set for her to go on her adventure, when Laura started having COVID symptoms in early March. So the two of them minimized their contact, and Julia wore a mask around us. But Laura just had a mild case and neither Julia not I ever tested positive (I did several PCI tests for work and Julia did a bunch of home tests and a PCI test right before departure). Then on the day of her departure, the north-east of the country had a bad blizzard and many flights were cancelled, including her flight from RDU to JFK. Luckily, Delta was able to just re-book her for the next day, and off she went! In fact, it is Easter Sunday today, and I just had a chat with my old friend Denis who told me that he saw Julia in his village in Togo – the place where Laura and I first met all these years ago.
So here we are in April … Julia is traveling in Ghana and Togo, Jacob is working at Freudenberg in Durham, Laura has re-painted Jacob's old room and turned it into her studio, and I have wrapped up my telehealth work for Duke after three years. Now I am embarking on a new project at Duke, helping out with IT stuff for the NC PAL project. Should be interesting. But my primary focus will still be the Autism Center. In other news … we wrapped up Franz Didzsun's estate and finally sold the house in March. And Laura and I are planning our big vacation for this summer.