Last weekend, we took the whole crew to the State Fair in Raleigh. It had been a few years since we last went and it was a gorgeous fall Saturday, so we had no excuses. It did turn out to be one of the busiest days at the State Fair ever, but we spent most of the time in the agricultural exhibits, away from the huge crows.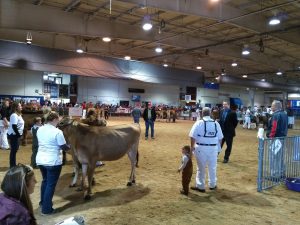 We watched the live stock competitions … the Jersey cattle (above), Nubian goats and horse competitions. We also saw the various prize vegetables, like gourds, pumpkins, etc.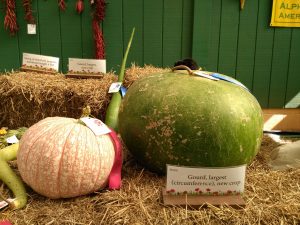 I had a long chat with the compost folks about my black soldier fly larvae, and how to best harvest the pupae. And I had a nice chat about oaks with Hans, who is a ranger at the N.C. Forest Service.