Today was a great day: we bought the property next to ours! That is a huge milestone towards our dream of owning horses, because that property includes a 2-acre pasture.
When we bought our house, we were just excited about having a horse pasture next door. We befriended the two horses who lived there, Stormy and Little Bits. We secretly hoped that one day maybe the owner would want to sell the pasture.
That day came sooner than we had thought, a few weeks ago we found a "land for sale" sign next to our driveway, and a quick search of the real estate listings revealed that, indeed the property with the pasture was the land in question.
We did not hesitate and called our real estate agent, Charles, and he contacted the seller. Very quickly we agreed on a price and on the terms of the sale. We had a little bit of excitement getting the seller to move some junk off the property, but it got done in time for the closing.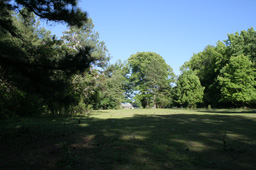 The land slopes downhill from the East; the Eastern edge is almost at the top of the small hill we live on. About half of the 4.7 acres are wooded, the other half is pasture with some nice, big shade trees. There is also a small pond at the Western edge of the pasture. The property is a bit neglected and needs some work. The pasture has been a bit overgrazed and needs to be reseeded. The ground is very rocky and there is very little topsoil. But with some care and some time to recover it'll make a fine pasture for our horsefarm-in-the-making.
So now we have a bunch of interesting projects lined up for the rest of this year: build a driveway to the road, build a horse fence and build a shelter for the horses. Long-term we probably also want to build a barn. And I want to install a solar PV panel … no exotic travel plans for a while, I guess. But that's fine – we'll stay at home and build our horse farm.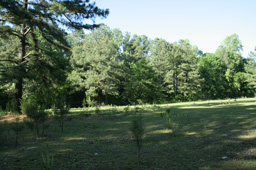 Our house is behind the trees in the center of the photo above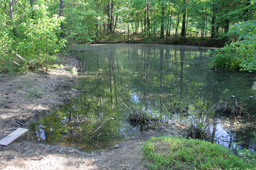 The little pond just needs a little love … and maybe a grasscarp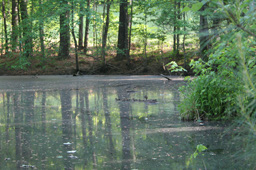 The resident family of ducks …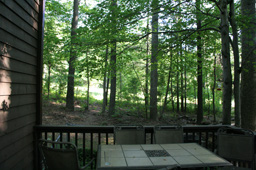 The view of the pasture from our deck.