2008 was a pretty good year for us. We stayed healthy, sane (more or less) and employed. Jacob and Julia grew a lot. We had a great family vacation in the mountains of North Carolina and we did a couple of short trips to the beach. Both kids changed schools. Jacob and I started learning Karate.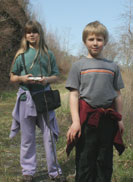 I entered my first mountain bike race, and competed in the Doughman race a few weeks later. Laura did a lot of trail running – especially during our mountain vacation. We settled into our new home – we bought a new hot tub, Laura built a fish pond, we did quite a bit of landscaping around the house. With the kids changing schools, our daily routine changed quite a bit last summer. Also, our friend Agbessi changed jobs and started working for another Duke research group. My dad and his wife Gabi visited us for two weeks in late Sept. We had a fun Halloween party on Nov. 1. I started a new blog, moved this blog to a new hosting service, bought a diesel generator, fixed a wine cooler, changed the oil in our cars myself, aged some fine beers and generally tried to enjoy life. And Laura and I did our best to help Jacob and Julia grow up well.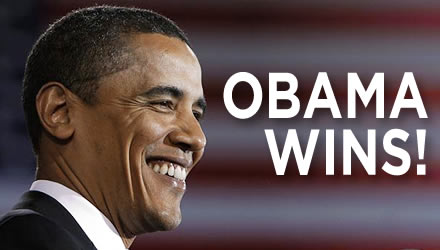 Election 08: All year long we followed the election circus, mostly via Comedy Central, Daily Kos and Alternet. On election night, when they could not call Indiana right away, we realized something big was happening. We were really thrilled to see Barack Obama and the Democrats not only win, but win decisively and indisputably. I think he has already demonstrated that his leadership will turn a new page in US politics. I don't agree with everything he say or does, and I find the media's celebrity treatment of the Obama family annoying and a bit embarrassing. But still, I am as hopeful and optimistic about the future of this country as it is possible at this point, considering the legacy of the Bushista regime. Can't wait for Jan. 20 …
Mountain Vacation: For us as a family, the week-long mountain vacation in western North Carolina last spring was the highlight of 2008. The US Dollar was not worth anything most of this year, and we had just bought a house, so there was no way we'd go on a vacation abroad. Laura found these cool rental cabins that sit on top of a little mountain (Round Top Mountain) at about 3000 feet (1000 Meters) on a ridge, facing the Great Smoky Mountains National Park. Right behind our cabin we had access to a logging road that winds along the mountain for several miles. Following that same logging road downhill, you end up in the valley right across from the access road to the Tsali Recreation Area with 40 miles (60 KM) of mountain bike single-track that ranks among the finest on the East Coast. We had a fantastic time that week, hiking with the kids, biking (me) and trail running (Laura). We saw all kinds of wildlife: wild turkeys, wild pigs, hawks, buzzards and many deer (they are huge up there) – some of it from our hot tub behind the cabin :-). During that vacation, Laura did a lot of trail running along the logging trail that runs right by the cabin. Toward the end of our stay, she ran two 8-mile runs down to the highway and back – that's almost 1000-foot climb! The kids turned out to enjoy hiking quite a bit (most of the time) even when we occasionally got rained on. The weather did not seem to faze them much at all.
Beach Trips: In late June we went to Atlantic Beach and stayed at a friend's beach house for a few days. Now that the kids are older, these trips are really easy. Pack a cooler with some food and some drinks, grab some beach towels and off we go. It's a 4 hour drive – no sweat. There are a few fun things to do around there – a boat ride to Cape Lookout lighthouse, an afternoon at the Aquarium at Pine Knoll Shores, or a visit to Fort Macon. In the Fall, I took Jacob (during his intersession), and my dad and his wife Gabi (visiting from Germany), for a few days to Atlantic Beach. I love going there off season, and we had a great time for the few days we were there.
Wildlife: This spring our beloved pet chipmunk passed away after living with us for well over three years. He was a funny little rodent, and we do  miss him.
In April, we rescued a stray cat who started hanging out with our cats. We called him Tchakpa, because of his black, matted coat and his aroma. Sadly, he tested positive for feline leukemia, and we did not want to take the risk of having him live with our cats (although they are of course vaccinated). Also, he should really live indoors, and so we asked around and eventually we found him a loving home, where he can live indoors as an only cat, with a couple of dogs to boss around. We get updates regularly from his new family, and he is doing great.
In September, we caught a green snake in the woods in N. Durham County. We had gone for a little hike with the kids because Jacob was working on a project for school about Rattlesnakes, and I wanted to show him the only area in Central NC where rattlesnakes have been spotted in recent years. Instead, Julia spotted a juvenile green snake in the grass, and I caught it. We took it home, and Jacob changed his project. He now did a presentation about green snakes, and brought the one we caught to school. After a day in school, we let the little snake go. A few weeks later, in early October, Laura caught a copperhead snake in the back yard. It was also a juvenile – maybe 2 feet (60-70 cm) long. She managed to maneuver it into a bag, and then we moved it – very carefully – into a terrarium. A couple of days later, we took the snake to a wild area behind a friend's house and let it go. With the kids in the house we did not want to keep a venomous snake as a pet.
Sports: Last winter I biked a lot. I rode to work frequently, sometimes twice a week. Riding my bike to work was fun, mostly, despite the traffic. But the logistics are a bit of a drag. I also regularly rode the trails at Little River Park, and often I rode my bike to the park and back home, which is a great workout. At Little River Park I had a weird accident in Feb. – a twig from a tree punched a hole in the eardrum of my right ear. After a few weeks it healed, and I had no problem with my right ear since.
Until this year, I had never been in a race, but in 2008 I entered two races. During our mountain vacation I spent a lot of time at Tsali mountain biking. Wednesday that week, I noticed that they were starting to set up for a race on Saturday. First, I was not so sure about this. I had just turned 40, and I had never been in a race. "No way" I thought. Maybe I should just watch the race.
On Thursday, I got caught in a huge thunderstorm on my way back up the mountain, and I decided to seek shelter from the lightning and a drenching downpour. Instead of heading up the logging road (which had turned into a river), I rode into the tiny hamlet of Almond, at the foot of the mountain. I got under a roof at a motel right across from where the paved road to our cabin climbs up the mountain and called Laura to let her know where I was. Waiting for the rain to abate, I got talking to one of the folks staying at the motel. Turns out he was there for the race, and so were several others. He had been at this race several years in a row, in the 40+ age class, and he said it was a lot of fun. Yeah – the pros are really competitive, but for the beginners it's more about being there, giving it your best, and enjoying the camaraderie and sportsmanship. We chatted for a while, then the rain stopped and I rode up the moutain, back to our cabin.
That evening, I made up my mind to enter the race. Laura said I should go for it. What the heck, I thought, if I don't do it, I'll regret it. If I make a fool of myself, it'll still make for a good story.
So on Friday I entered the race – the "Knobscorcher" – which is race 2 in the South Eastern Regional Championship Series. The first wave had 9 classes of riders, and our class was going to do 2 laps around a 10-mile, single-track course on the Tsali trails. I registered in the 200+ pound class with 8 other riders. Then I spent several hours cleaning my bike and fixing some problems and making sure the brakes work well. We had lunch at River's End Restaurant and I visited the NOC next door and got the gnarliest tires they sell at their bike shop. I knew the trails were going to be soaked and muddy for the race.
On race day, I was glad I got those tires. We were among the first to start, and the trails were still really wet. But the rain had stopped, and the day turned out sunny and nice. When other rider's tires just spun with no traction on the steep, muddy uphill stretches, I very rarely had to dismount – especially on the first lap. But I pushed myself too hard on the first lap, and the second half of the second lap was brutal. I was really glad when I saw that the finish was close. Laura took some pictures of me when I finally made it, and she said I looked like I was trying to breathe through my eyelids! Later that day, I found out that I came in 5th (out of nine riders) in my class. Not bad, I thought, as I celebrated with a glass of Seeing Double in the hot tub behind the cabin.
Another sports highlight for me came just a few weeks later: the Doughman race in May – a team relay quadrathlon, where you eat as fast as you can, then you bike or run your leg. I found out about the Doughman race just a couple of weeks before it took place. Still confident (and in pretty good shape) from my mountain biking vacation, I decided to get a team together. I found three runners (naturally I was going to do the biking part) and we registered. Besides the running/biking, the eating competition was a real challenge, and so we did a bit of research and training on that end as well. In the end, our team came in third out of a field of 14 teams. Among the three "medalists" we were the only team with a woman, and probably also the oldest (average age) team. The race was big success, and the Raleigh paper did a story about the Doughman.
Random Facts about 2008:
a US 1-cent coin contains 2 cents worth in copper, due to the decreasing value of the US Dollar and the increase in metal prices
The 2008 election was the most expensive election ever: Barack Obama's campaign alone raised more than $1Billion and the total cost, including the primary contests, was probably well over $5Billion.
Two activists sailed on a raft made of 15,000 plastic bottles from California to Hawaii to draw attention to the pollution of the Pacific Ocean.